...but these were a bargain.
Festive season = sales! I happened to be at sunway giza, kota damansara for a meeting so i dropped by http://famitoy.blogspot.com and found these on offer: TFA jet twins and TFU dinobot both for rm100! Been putting off these guy for quite awhile and this was a good time as any to finally pick em up.
TFU dinobot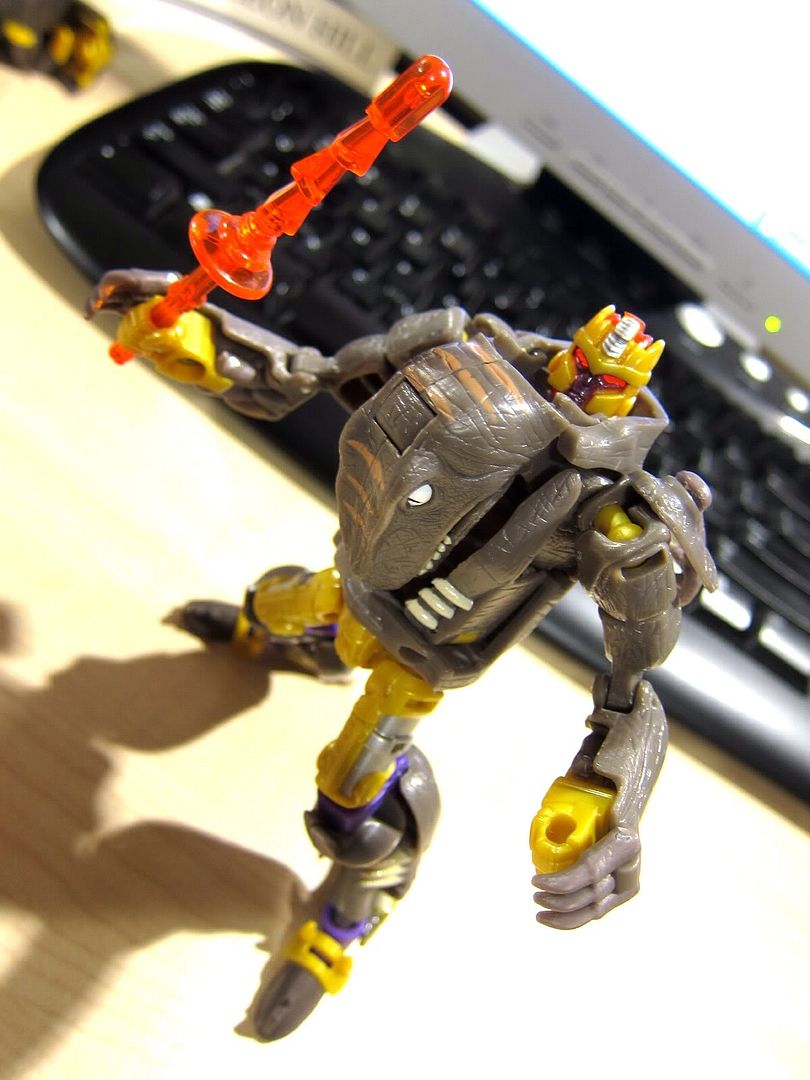 Even at fricking 30 ringgit i still balked at picking this guy up; i mean, i like the beast wars cartoon and dinobot is a pretty cool character supported by one of the better written story for any TF media (spoiler: he dies!) but i just never really got into non-mecha animal robots. And its utter fail that even this updated version still has those vestigial claws on his raptor chest. Still, i did get this mode out of him: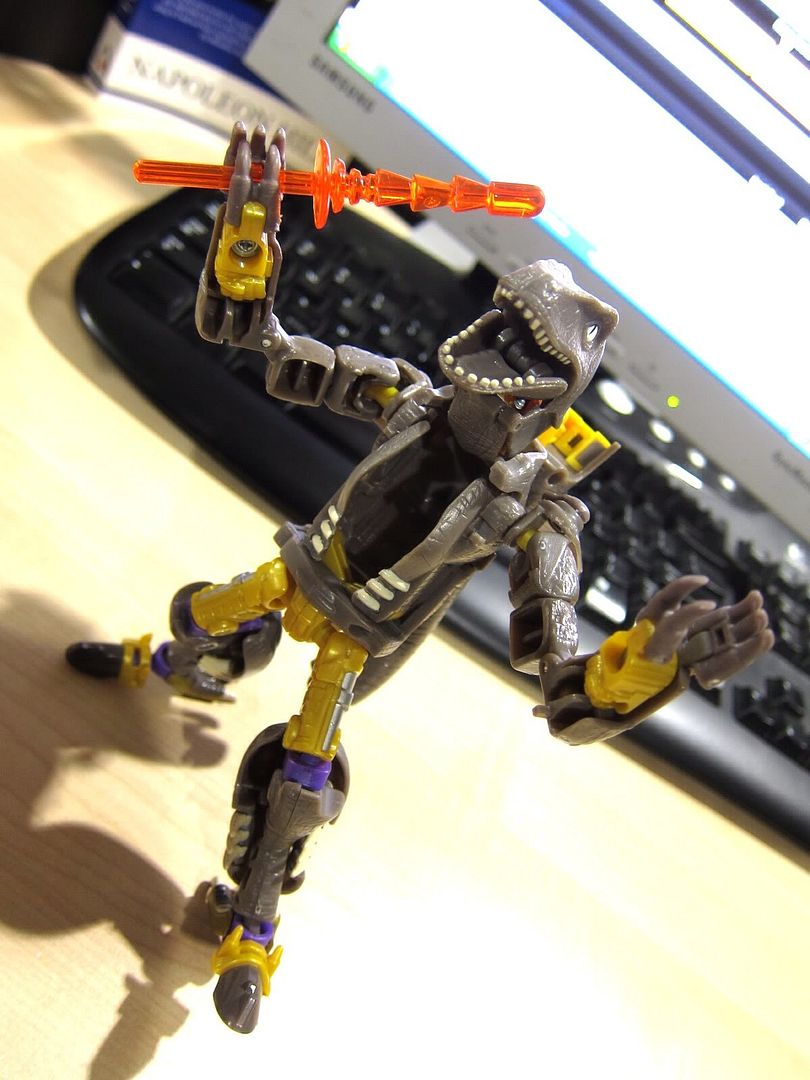 Of which he will stay in this mode FOREVER.
TFA jetfire & jetstorm
Probably my least liked character design from TFA, but they looked kinda cool in concept sketches in the TFA almanac book, so yeah, i got suckered buying this. Eh, been meaning to complete the line anyway.