Was looking at my posts labelled 'events' and just noticed I never posted these on this blog itself (despite posting them over at discussion boards), so here goes:
The last weekend of June, 2007, Malaysia had its 1st ever TF convention/event: Robotcon 2007 - thanks to Transmy.com (the local TF community) and Hasbro/UIP (who are doing it to market the premiere of the 1st movie by Bay) together with a buncha co-sponsors. Here's the setup at Cineleisure Mall's main foyer:
And this was displayed just outside the main entrance: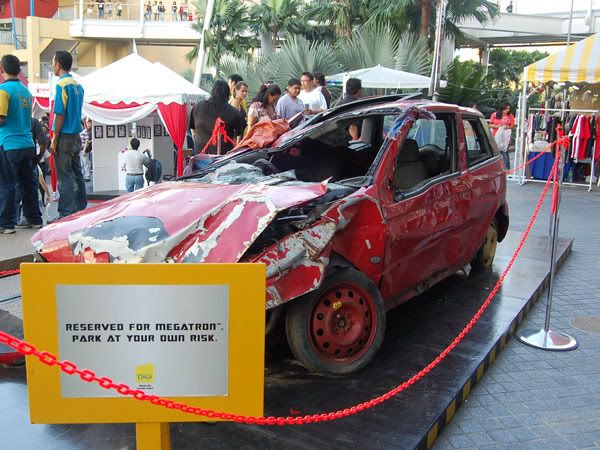 The event was held over 3 days, launched on a Friday, had a fan gathering with activities on Saturday, and closed on Sunday. The exhibition took up 2 areas around the Cineleisure Mall:
- Ground floor, where they had sponsors booth, a stage, and showed non-stop screening of the movie promos.
- Lower ground, where there was a toy exhibition, plus a booth selling convention swag.
Pics taken at the ground floor:
People crowding around the screening: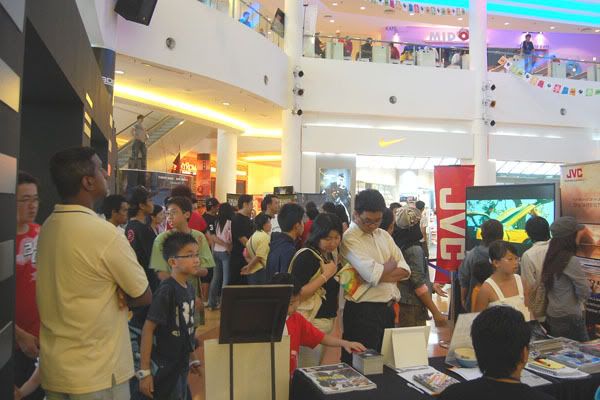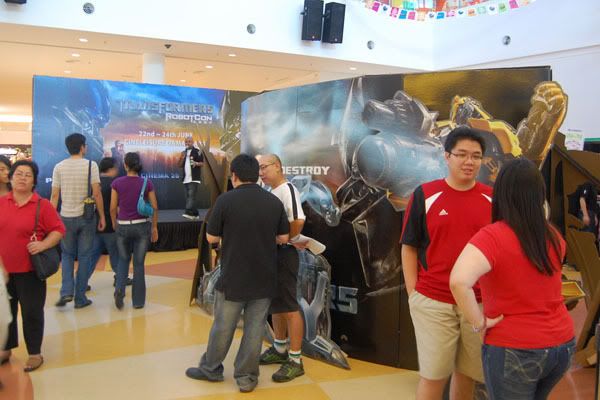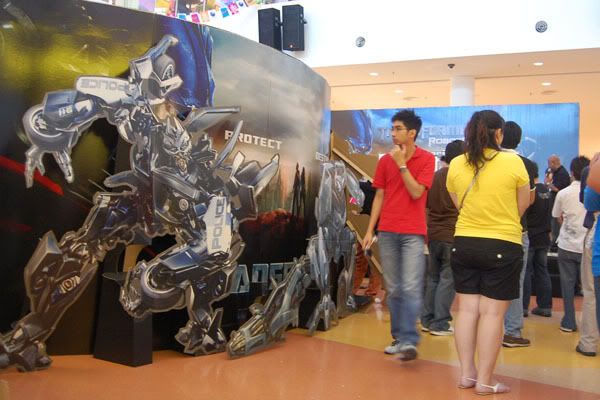 This was where they had activities like a toy auction, TF transforming competition, etc.
Lower ground entrance to exhibit: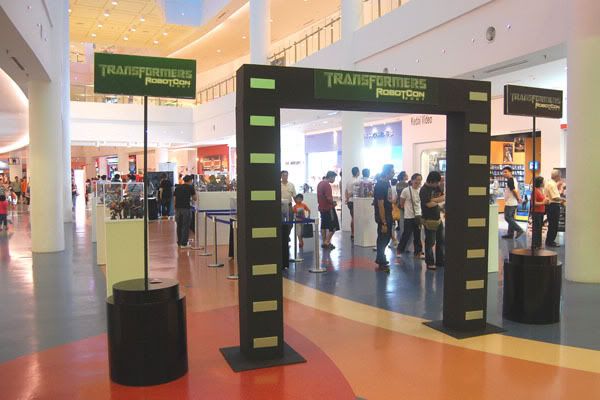 Optimus Prime 6' statue display: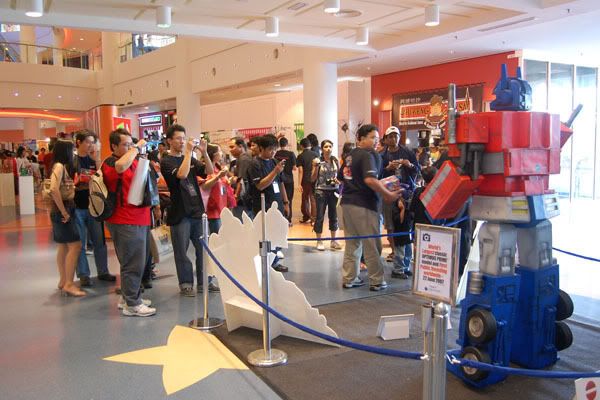 Local Hasbro brought in a buncha these, even using one for a nationwide competition where the lucky bugger will get to bring back this sumbitch home.
Goodies booth: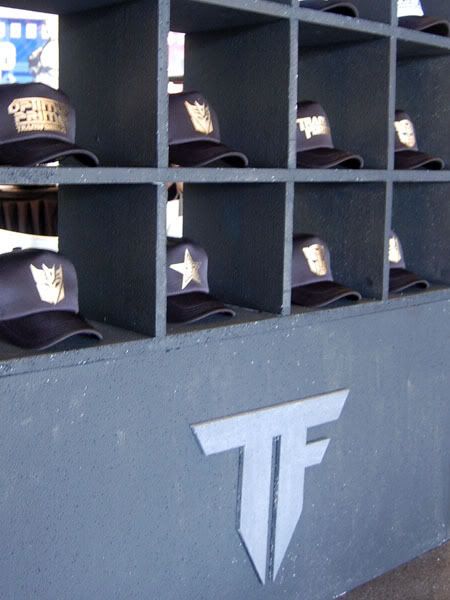 Toy display: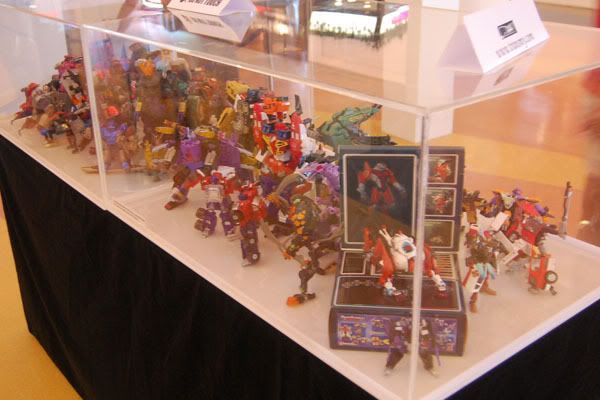 Japanese G1 TFs: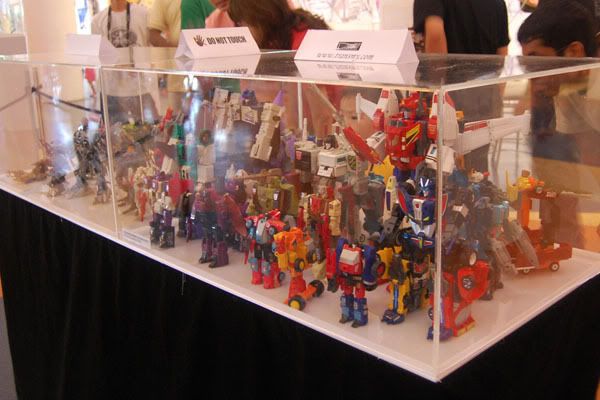 Movie toys:
Custom Lego TFs by Transmy member Alan Yap, Predacons:
Lego Predaking: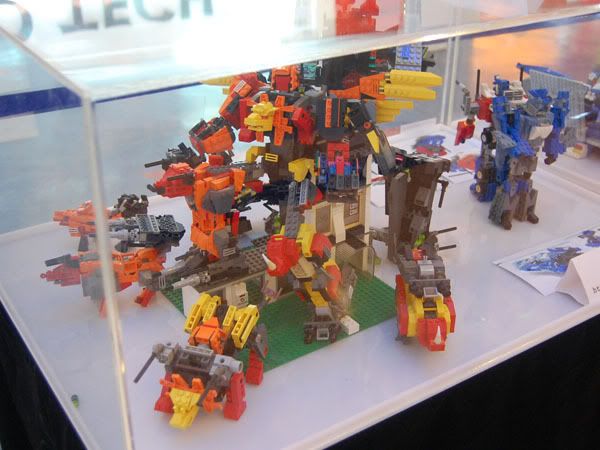 Lego Devastator (in yellow):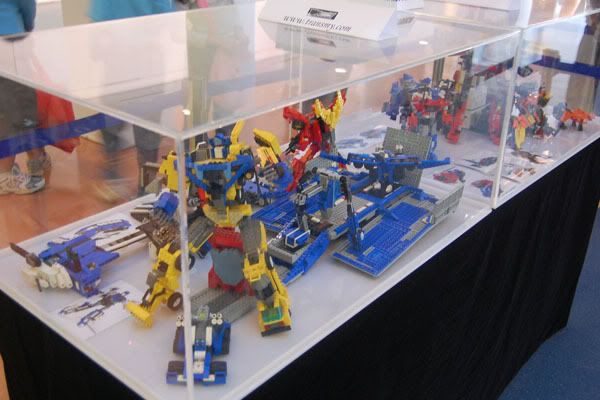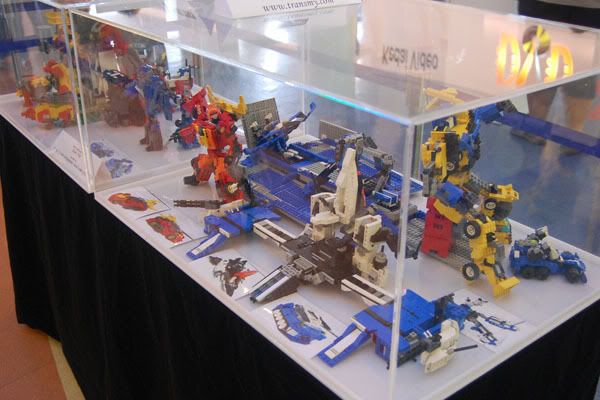 Masterpieces and Binaltechs/Alternators
Customs by Transmy's Ryukaze:
Beast Wars stuff: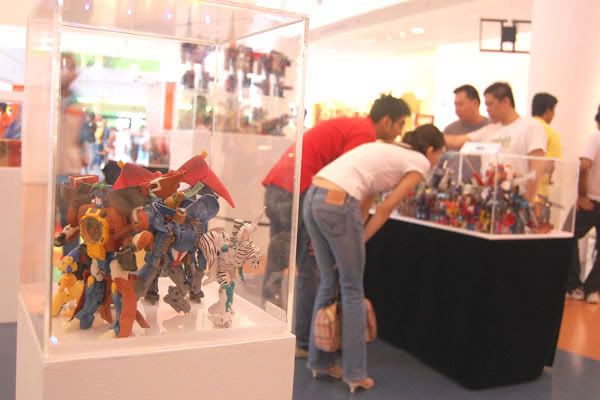 Transforming Nikes from Takatomy's Sports Label line: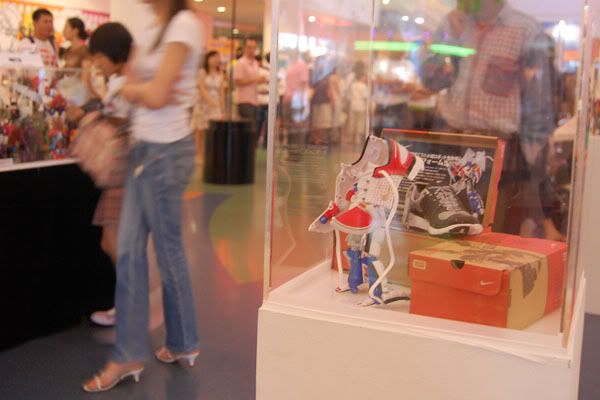 God Ginrai(s):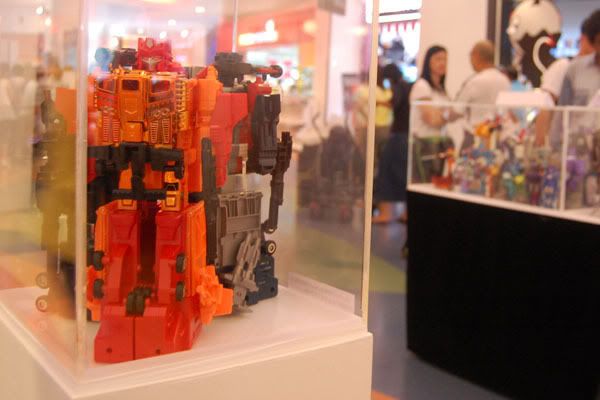 G1 Combiners: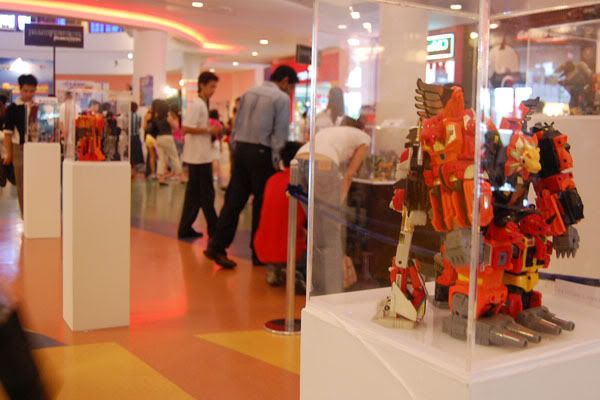 G2 Transformers: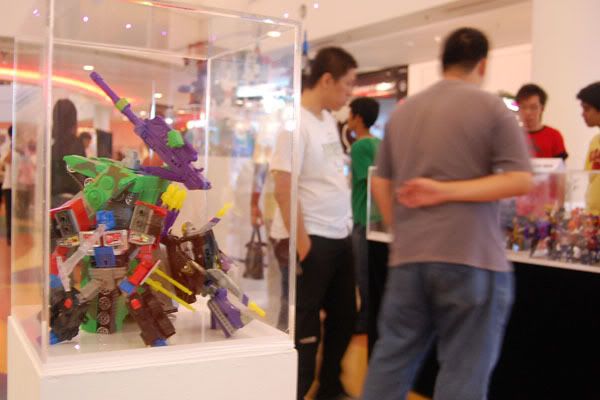 The gathering featured a lucky draw where Transmy members won some TFs, including custom works by Ryukaze. Kudos Ryu!
More Beast Wars TFs: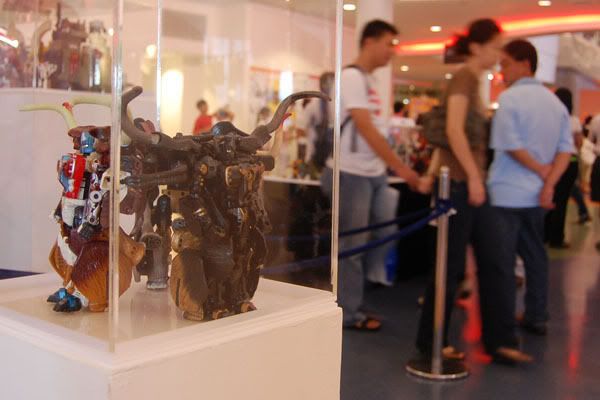 TFs from the Cybertron line: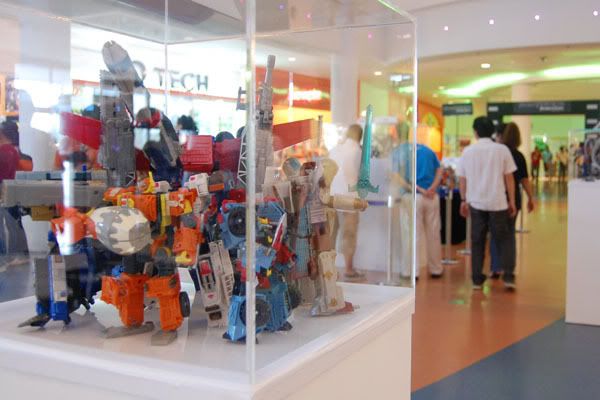 Unicron (Armada) and Primus (TF: Cybertron)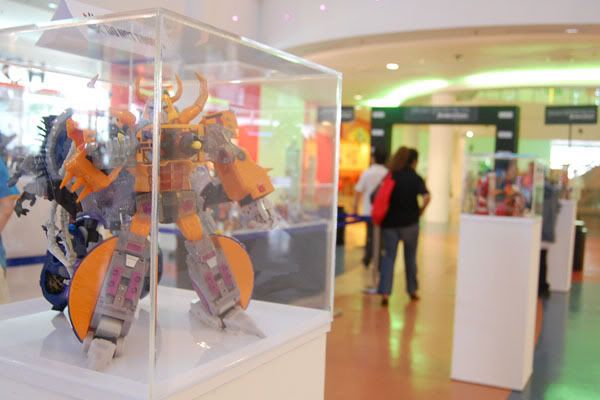 RID/Car Robots: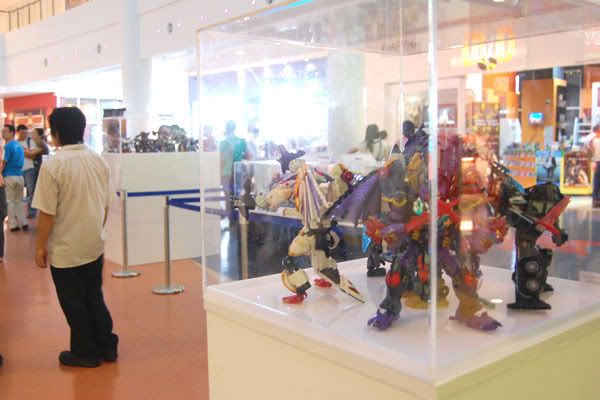 Stuff from Armada: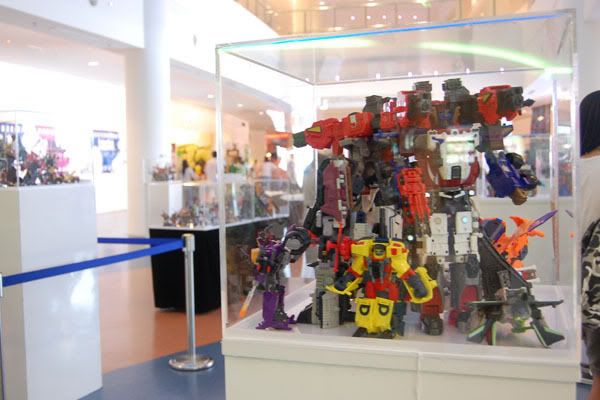 More stuff from TF: Cybertron: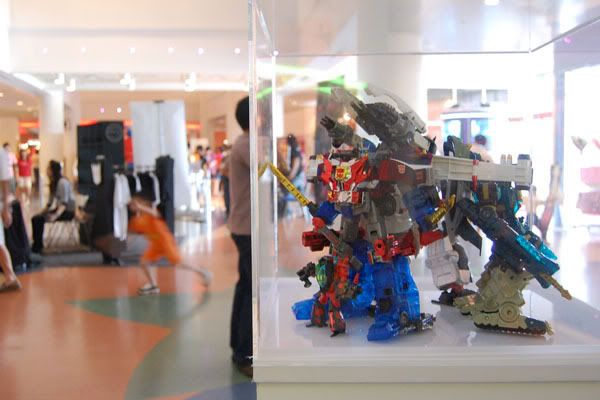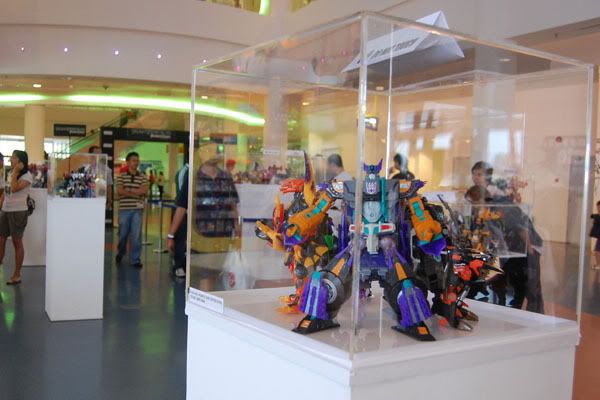 Primal(s):