I actually did this on new years eve itself (2013 already? Ho hum) but its been a bit hectic around the house what with my oldest going to a new pre-school and and my youngest discovering 'running', so here's a couple of MOC vehicles to kick off january:
GHOSTBUSTER'S ECTO-1
Loved the ghostbusters movies as a kid and always wanted to own some real ghostbusters toys (never found em in stores back in the day) but, i did make some real ghostbusters toys out of lego as a kid, including a minifig scaled ecto-1 and some of the ghost/monsters. I made an ex-cop out of window shutters - basically drawing the police uniform on the shutters itself and drawing a skeleton on the inside. Heh heh, good times.
BACK TO THE FUTURE'S DELOREAN TIME MACHINE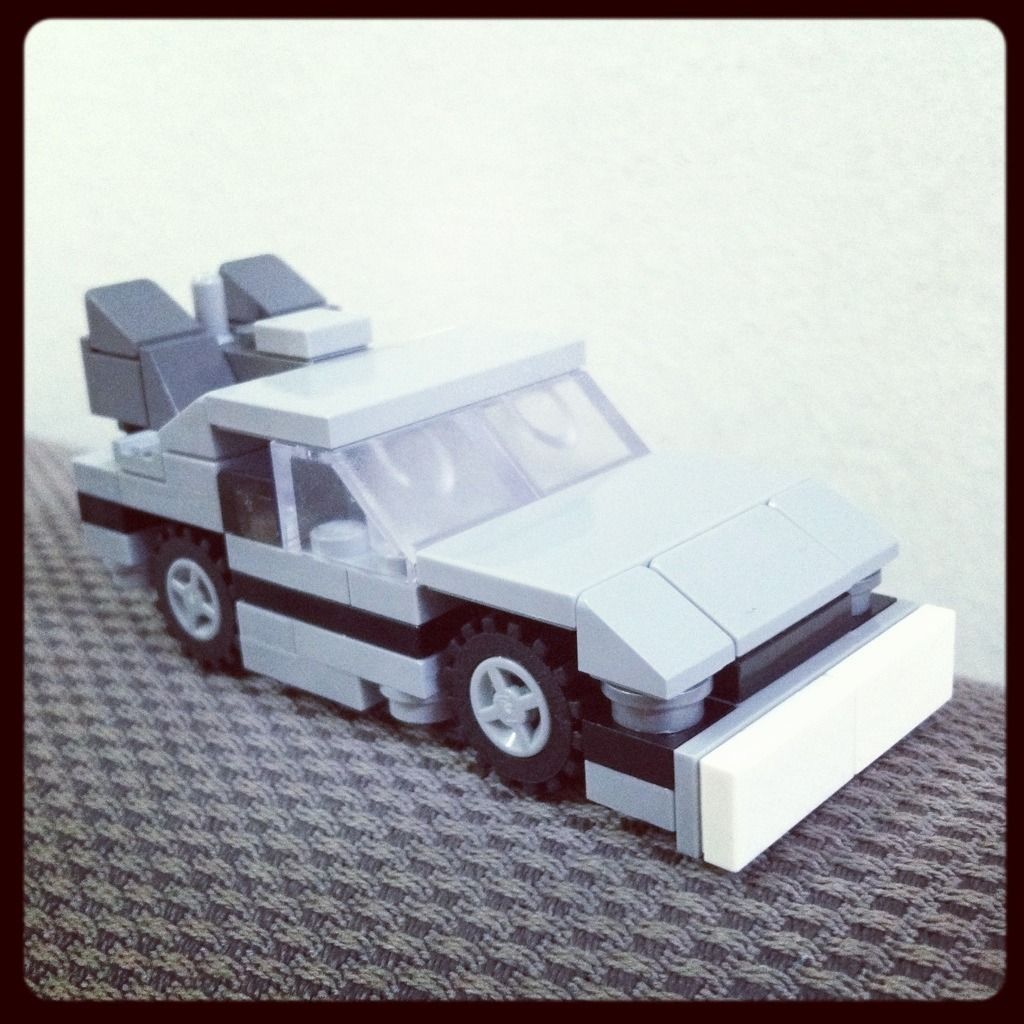 Heymcflywhydontyoumakelikeatree andgetoutofhere thisisheavy whatsamattermcflychicken ithinkhestolehiswallet itsyourkidsmarty youaremydensity whosthepresident oftheunitedstates hahtheactor whereweregoingwewontneedroads youreaslackermcfly justlikeyourdad yourejusttoodarnloud.
BA'S TRUCK/A-TEAM VAN
I love it when bricks come together.
A buddy from UK once sent me a mr. T shirt ('aint gettin on no plane') and my trip to london in '06 i got a die cast collectible of the van and a mr.t talking thingie that went 'got no time for yo jibba jabba' - i swear the a-team was a product of england.
STARSKY & HUTCH'S GRAN TORINO
I actually used to have a die cast collectible (as in not that corgi/majorette scaled stuff, it was bigger and the box inner even had this little diorama thing going on). I cant recall much of the show really since this was before stuff like macgyver and knight rider came out - but hey, what self respecting 8 year old kid could resist a red 'sports' car with go-faster stripes?