SLIMER
Another ghostbuster-based MOC, i based this off the less gross, more fun cartoon version. 80s cartoons had a whole bunch of annoying sidekicks, slimer may not be as cute as snarf but he was prolly more useful than orko.
GIZMO
Bright lights! Bright lights! The original mogwai here started out with the eyes. I did the bug eyes before in my 1st batch of MOC characters and doing slimer reminded me of this guy, another monster/creature from the same era, amongst a slew of animatronic puppets from the 80s.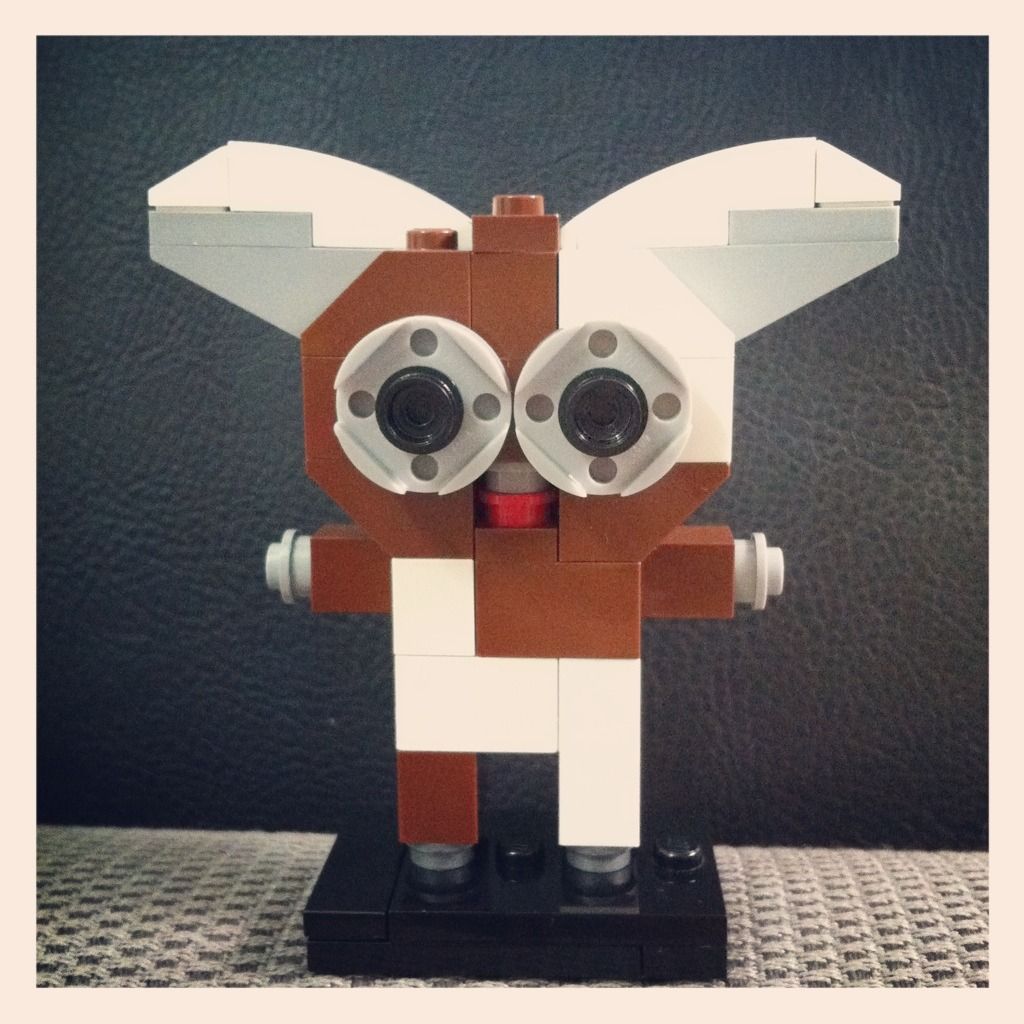 GARFIELD
I know he's lame and a total sell out these days but i loved ol' fat cat here as a kid. Older me hangs on to the great trilogy of cartoon strips (calvin and hobbes, the far side, peanuts) but this was the 1st cartoon strip i really liked (had the book collection and soft toy to show for it, I still associate A WOP BOP A LOO BOP with OM OM OM from that cartoon where they chuck the car in the volcano). Adult me probably got the jadedness and cynicism from this guy. Not to mention the appetite for italian food.
SNOOPY AND WOODSTOCK, SNOOPY'S ZAMBONI
Tried a different approach here and mimicked the 2D effect of the cartoon. The pallette was easy but woodstock's profile was damn tough to nail down.
And since i already did snoopy, tried my hand at his zamboni. This time i went the 3D route. Had to rebuild snoopy of course, and i wanted to make the zamboni look more interesting so i took some liberties with the shape and details.