Disclaimer: The characters depicted are not related to any historical or fictional figures. Any similaries to persons living or dead are coincidental and unintentional :D
CHICAGO JOE
Joe is a systems admin for a news agency in the windy city. White collar dude with a blue collar attitude, Joe enjoys participating in online communities; he mods a collectible toy forum and runs a podcast with buddies on twitter. He's also a foodie - but with the variety of stuff he's into he's constantly playing catch up with a backlog of games, toys and DVDs.
ATLANTA MIKE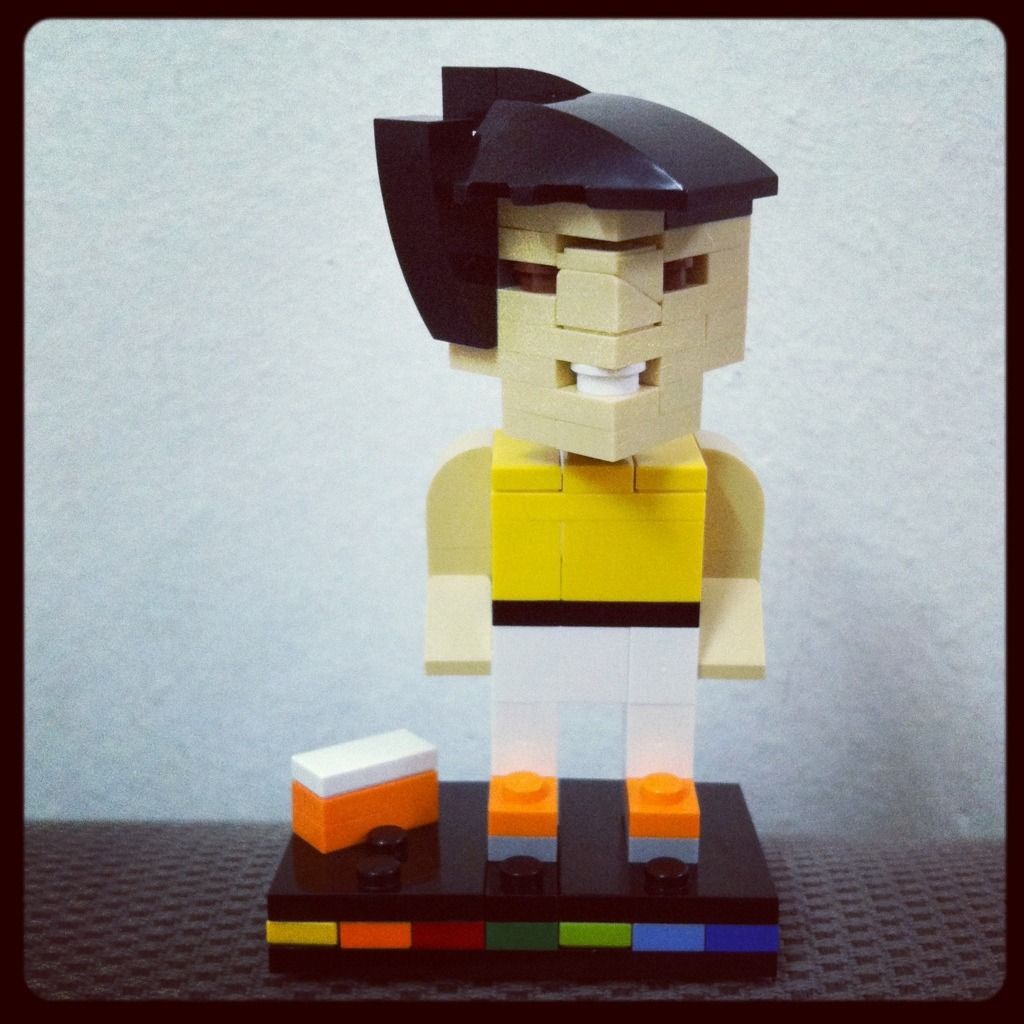 With a taste for hip hop culture, Mike (shown here with a box of fresh kicks) shares the same name as his sports idol, Michael Jordan and can be counted on rocking the latest sneakers in the rarest colorways. He may be a sneaker fiend but he's no shoe snob; he's got Puma Clydes for training at the dojo and Adidas Superstar for the club - he just can't help it if he's genuinely allergic to Reebok.
DETROIT CARLOS
Carlos works at an assembly plant located at the outskirt of town. A big guy with an even bigger heart, Carlos has a thing for chocolate and is a Batman fan. You'd think the 2 are unrelated but if he ever hits the lottery that first cheque will be going to a repro 60s styled batmobile, with the second cheque to a customizer to fit out the dashboard with built in hershey kisses dispenser.
THE HOBBYIST
The Hobbyist, shown here with a toy sandcrawler, is a designer working in KL. A geeky fanboy - growing up in the eighties he's a fan of star wars and transformers - The Hobbyist drinks too much coffee and reads mostly comics. Spending a lot of time on the net, The Hobbyist blows disposeable income on toys (to the chagrin of his wife) which he blogs about at plastikjaya dot blogspot dot HEEEYYYYY