Got around to adding pieces to my growing mini scale SW lego collection, acquired a few brickmaster sets thanks to amazon.com. Slave 1 and the imperial shuttle scales nicely with midi scale falcon (along with an at-at and a tie fighter).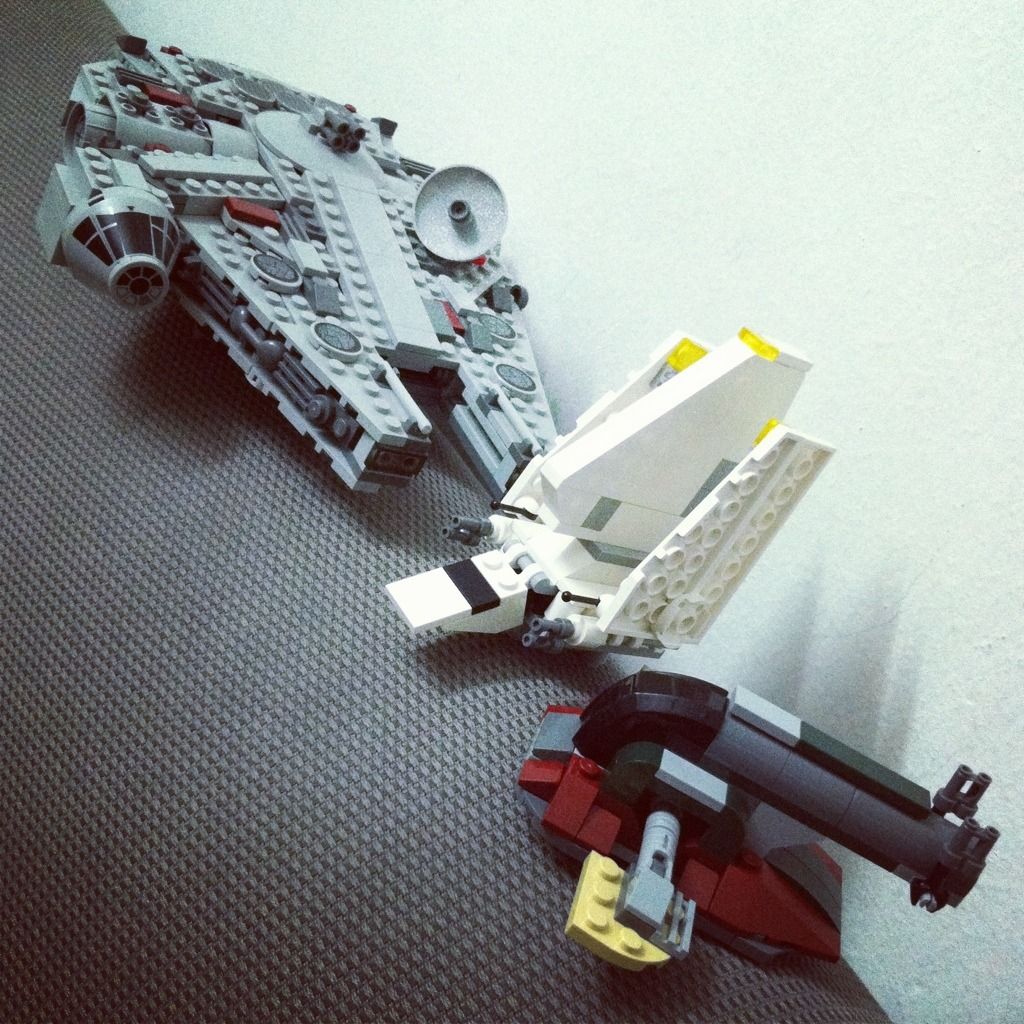 Wasnt interested in the recent desert skiff set (even with the new version of boba fett minifig) but found a MOC online of a speeder bike built entirely from the set - in a film that features the falcon escaping the death star and the final duel between luke and vader, the endor chase scene remains my favourite thing from ROTJ. The original MOC is by brix from the eurobricks forum, heres my slightly modified take on it.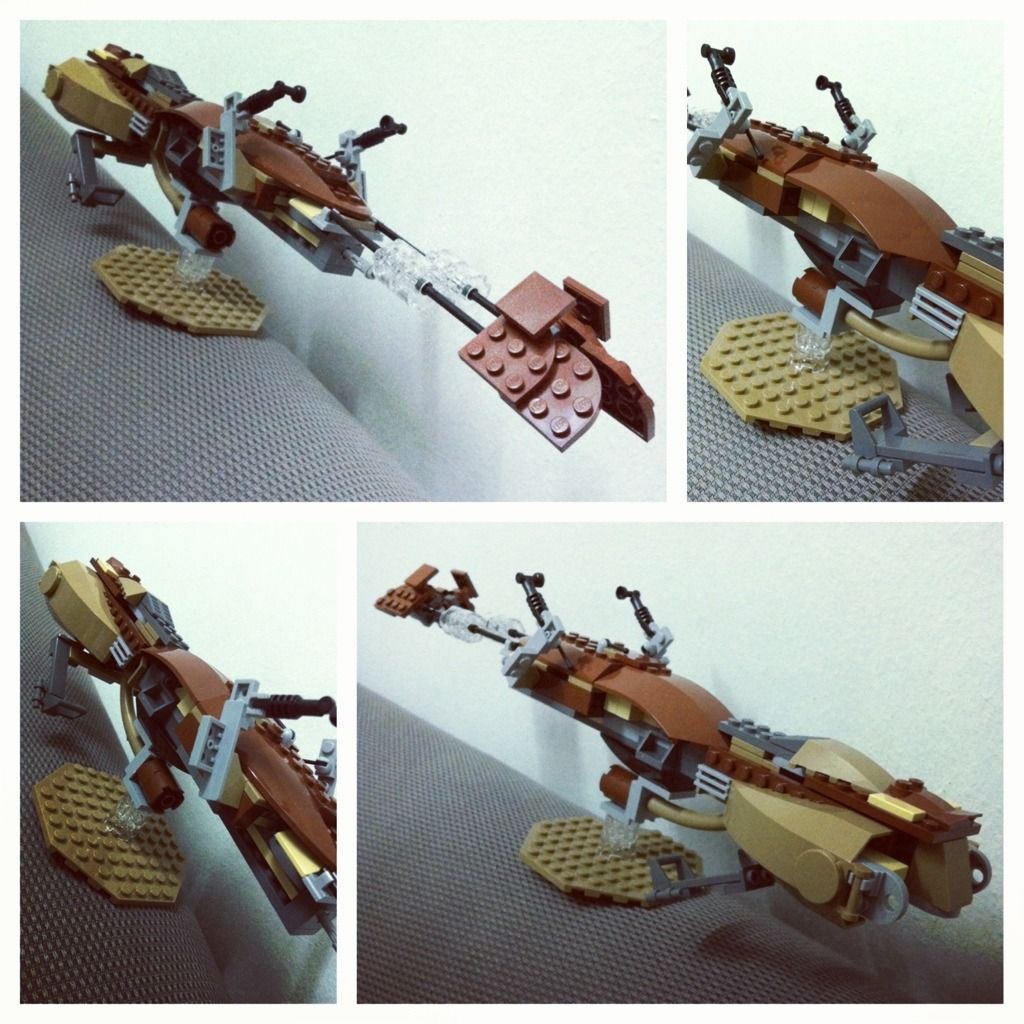 The build turned out surprisingly large (slightly more than a feet), heres 9" spidey from hasbro's signature series to show the scale.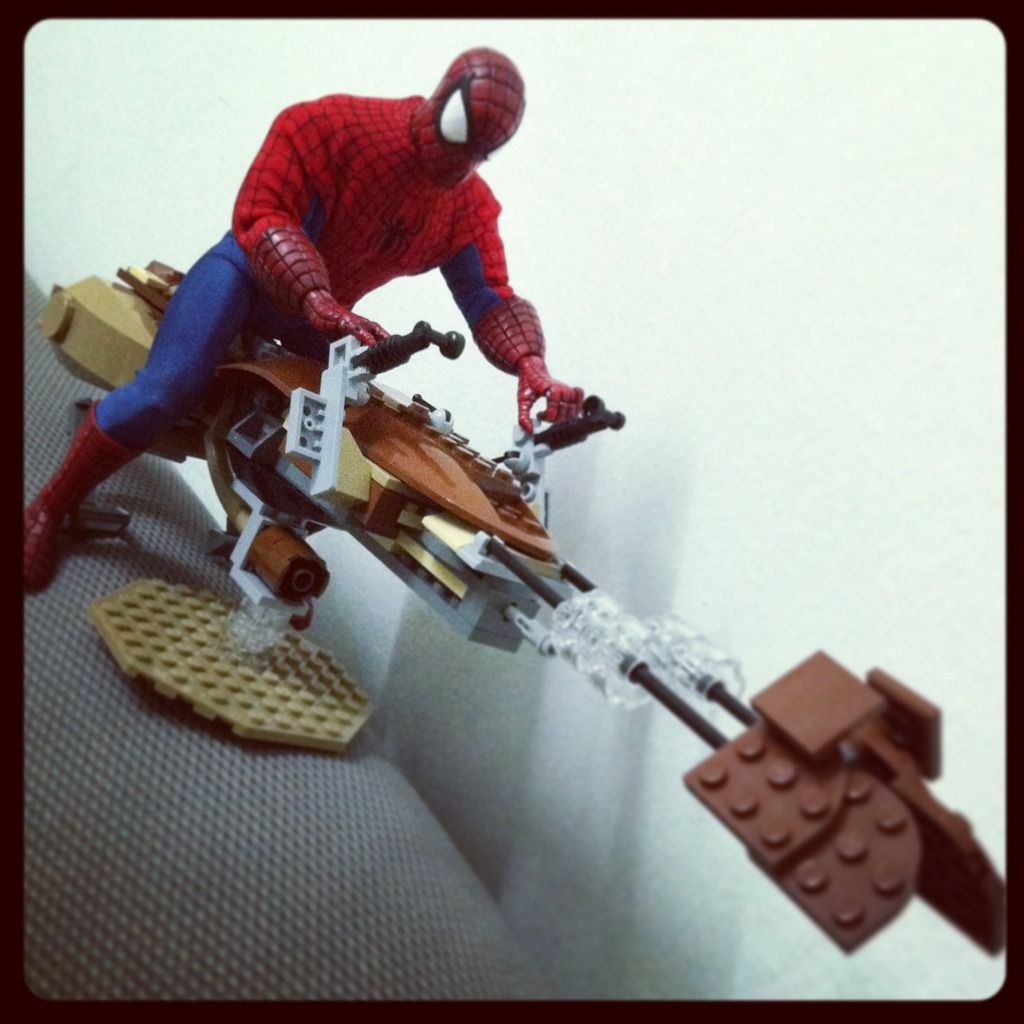 "Its your friendly neighbourhood scout trooper!"
The minifigs that come with the set are pretty decent on their own. Even when i already have a ROTJ luke (from the death star set) and keychain boba, think i'll keep 'em.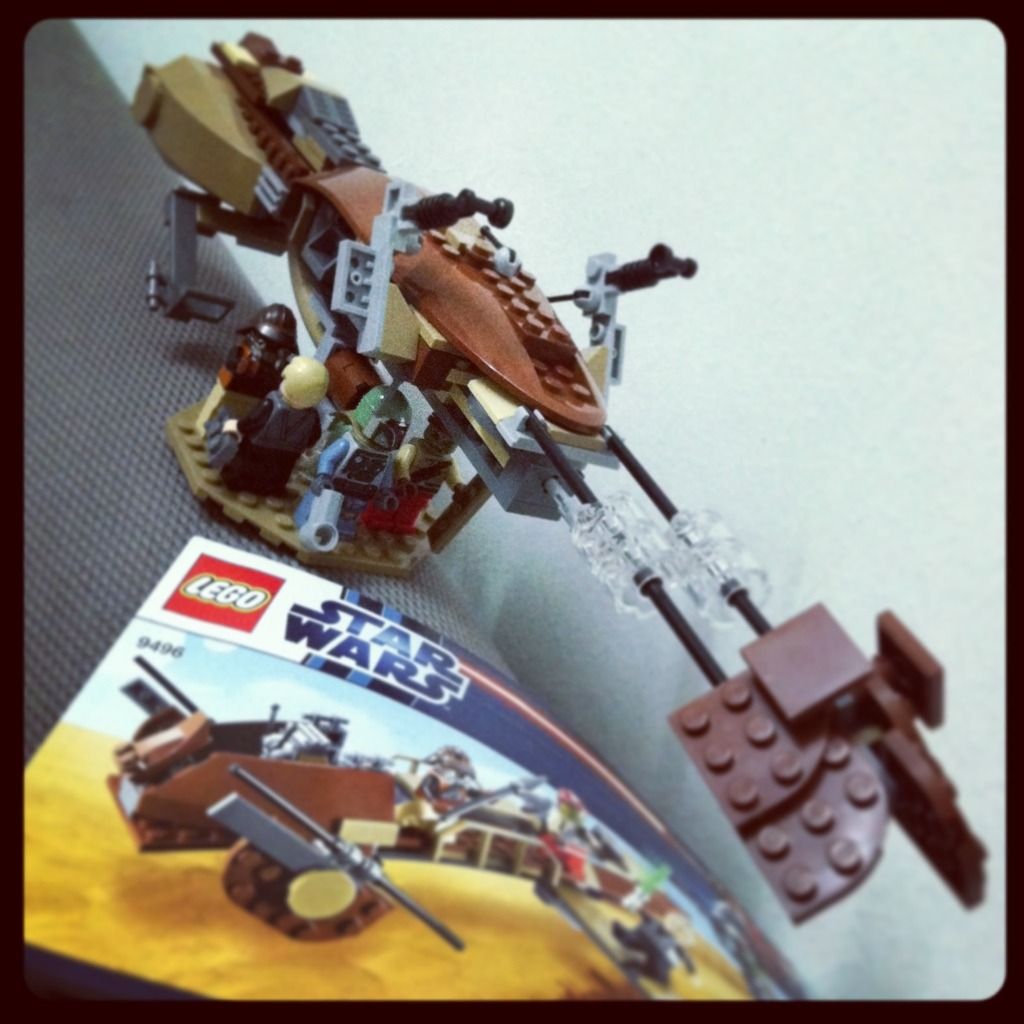 "We don't need instructions, he says. USE THE FORCE, HE SAYS."