I've always found the sandcrawler from SW a fascinating design. Its typical of the ship/vehicles from the OT; the design is unorthodox, looking like its made up of a hodge podge of other vehicle parts, yet still memorable despite being in only a few scenes, iconic even.
I made a 3 stud wide version intially. I did some variations with the elements at the rear and adding cockpit/bridge detail, but i settled for this because of the strong silhouette/profile:
Heres another version, this time 4 stud wide so i can add in the front opening cargo bay and do the tapering front - the previous version lacked these detail with incorrect looking proportions when viewed from the front:
Mechs arent really my thing i.e. i have to use a lot of referencing, but after seeing some great examples on flickr really wanted to take a stab at it. The shoulder and hip joints are made of taps and clamp tiles(?), which gave articulation along 2 axis but are terribly unsturdy.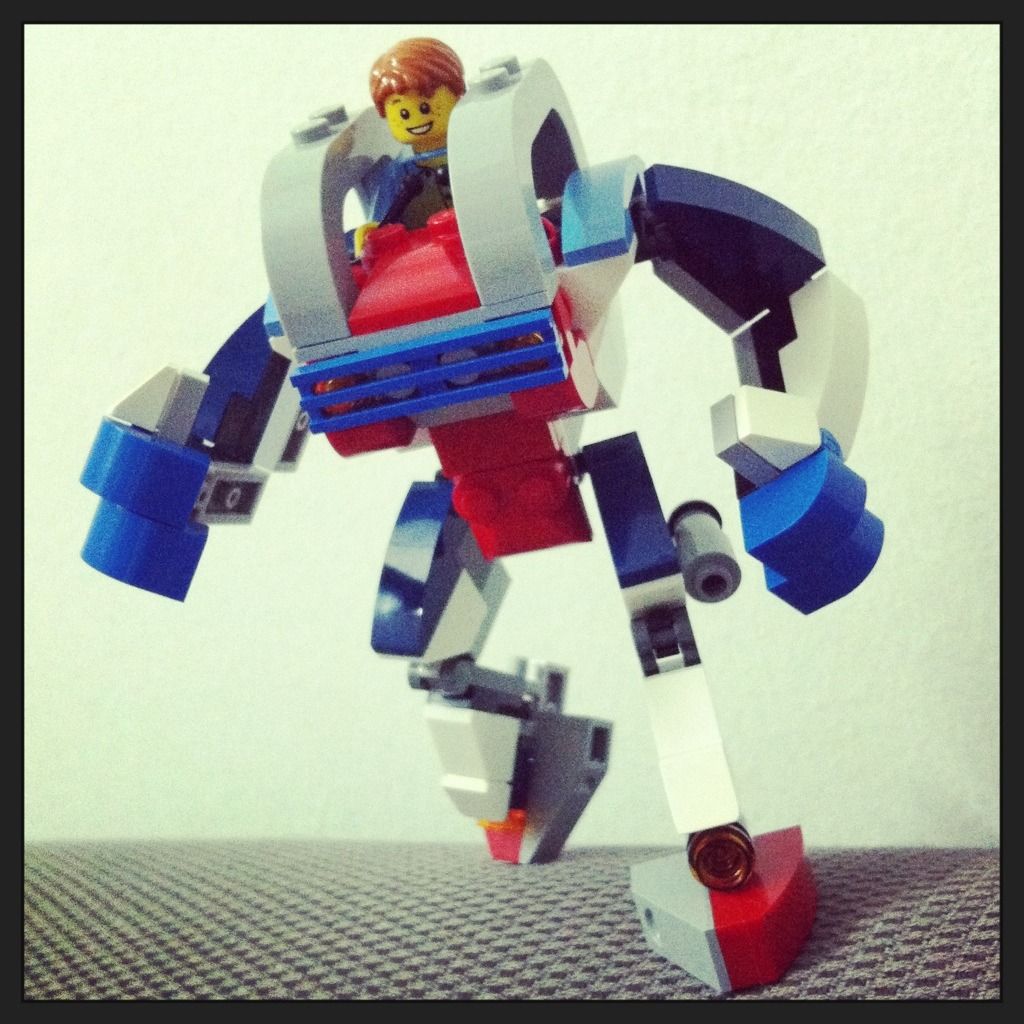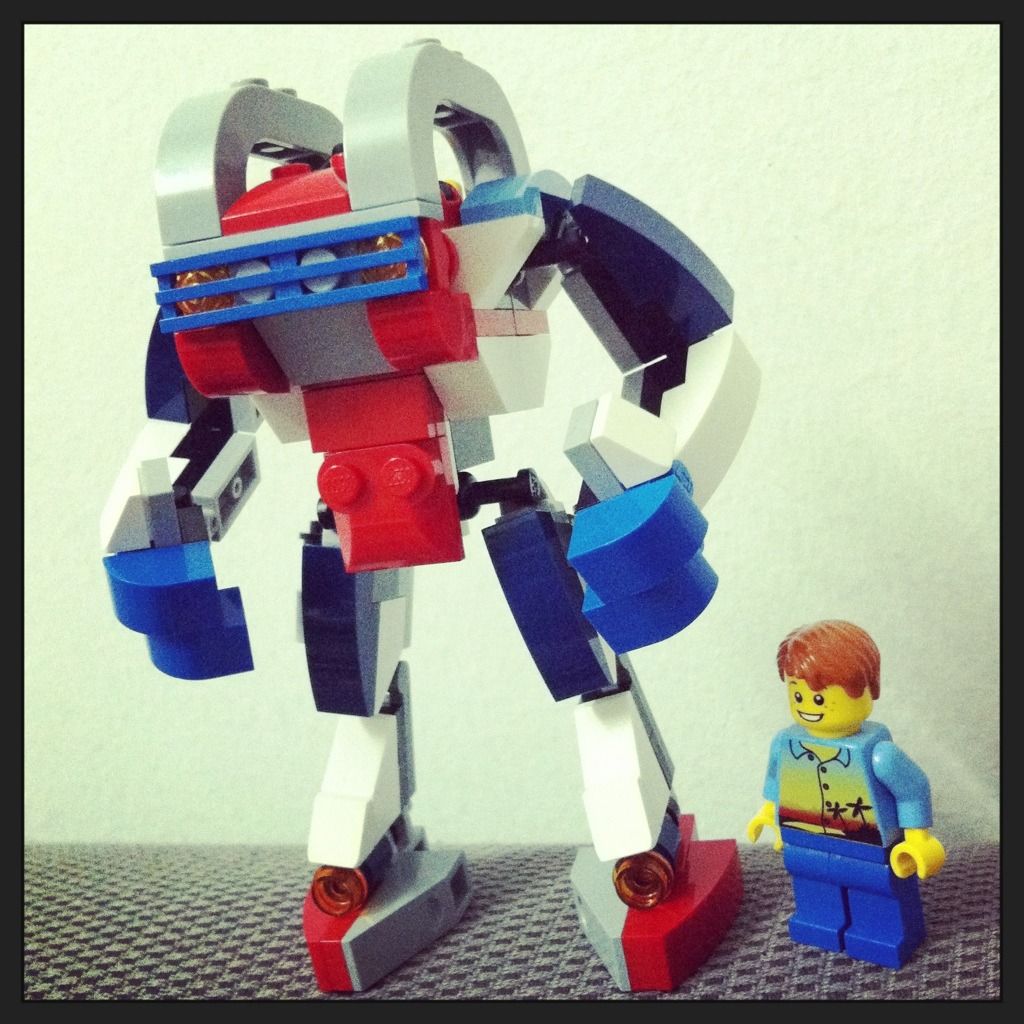 Table scrap'd a head design and mech walker becomes mech buddy!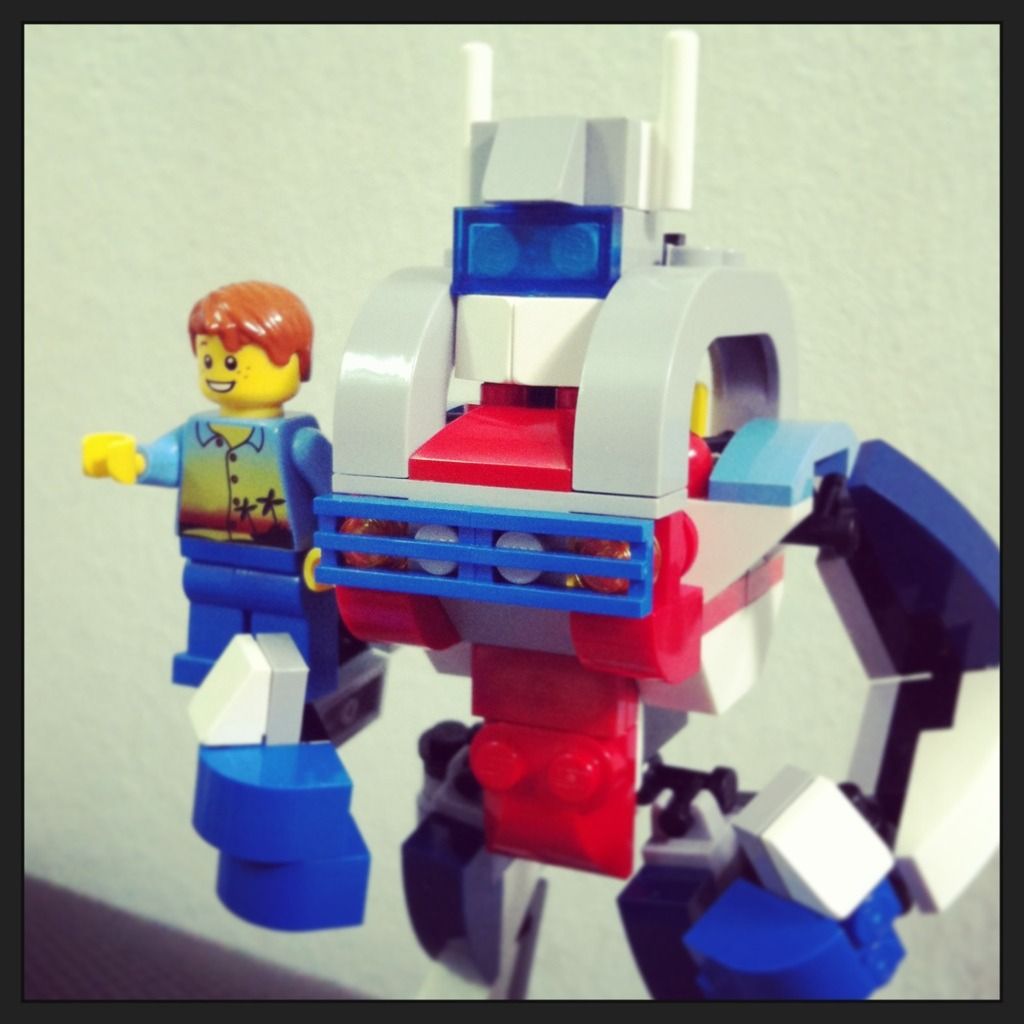 Finally found a 3rd build that i liked for my series of motorbike MOCs. Gave up on doing a sportsbike (just couldn't find a technique to solve the fairing) and finally went, duh, why didn't i just do my current favourite type, a naked street fighter. Featuring high, straight bars, twin underseat pipes and short tank, modeled after the ducati monster and triumph triple.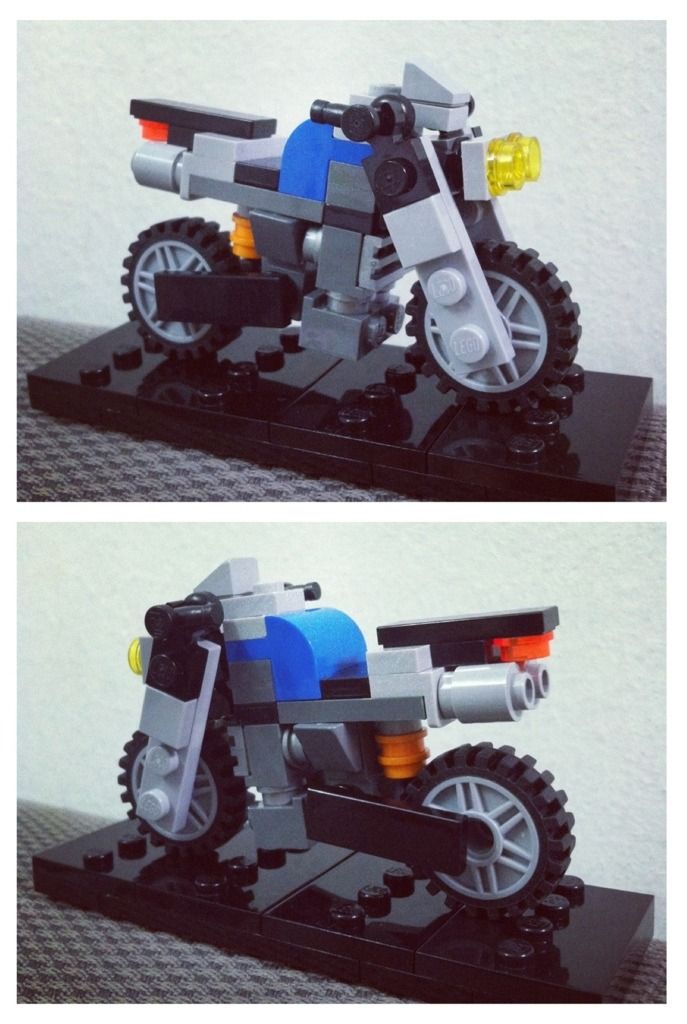 I actually picked these up when i bought MP soundwave. The delorean was miraculously found at retail (the rest is from a specialty store). Love TDKR's the bat; i've a slight disdain of Nolancholia but i love the vehicle designs from his trilogy. I dont even have to explain BAs van - love the A-team. Also, gotta love scooby-doo - despite how old it is, its one of the stuff that my kid enoys with me. Jinkies!