Belated posting from last week's shopping, which was apparently kill-your-wallet-weekend. Besides picking up some MOC inventory from bricklink, a discounted brickmaster set and wreck it ralph's art book (loved the movie, the book even more so), here are the highlights from a trip to amcorp mall:
HOT WHEELS ECTO-1, KITT & SWEDISH CHEF VAN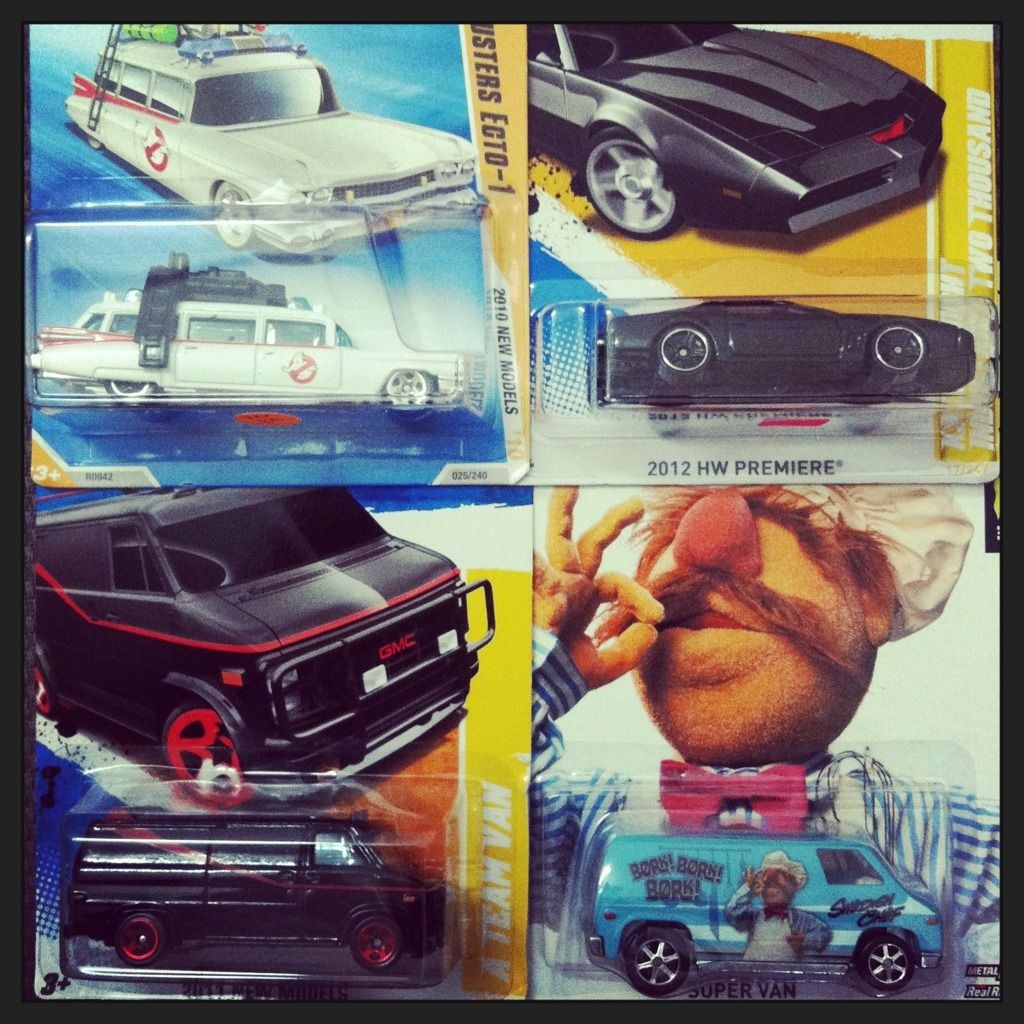 (Actually quite surprised at my sudden interest in hot wheels. Like i needed another thing to collect.)
Been on the lookout for it for awhile and finally found the ghostbuster's ecto-1. Also lucked out in finding knight rider's KITT at the same stall. Swedish chef van is part of a series of muppet-themed cars and trucks. There were some other characters which i preferred (Animal, in particular) but i thought this hot rod van was the coolest (read: least doofiest) looking.
Der dee der dee BORK BORK!
MASTERPIECE RUMBLE & JAGUAR
Was looking forward to these: more cassettes for MP soundwave, yay!
Ravage, i initially thought was a dud (just overlooked some transformation step) but is actually alright once you warm up to him. Kinda think they forced the integration of his rockets, and not as photogenic as USB jaguar from awhile back. Where USB ravage might be more fun and feels more solid, MP ravage edges it only due to alt mode. Still, not a bad toy and if i had to choose just one, it has to be the one who fits into soundwave's chest.
Rumb, uh, frenz...red cassette dude is solid. One hip joint tends to pop off a bit but he looks great, decent articulation and is fun to mess with. Piledriver accessories fits and works well. Kinda wish the guns were a bit bigger though.
Rumble, eject!
Operation: body massage.