Made a couple'o small builds over the past week, some connected, some random. Listing starts from top left, clockwise:
WOLVERINE, SURFER GIRL, SUPERFRIENDS and, uh, POLE DANCER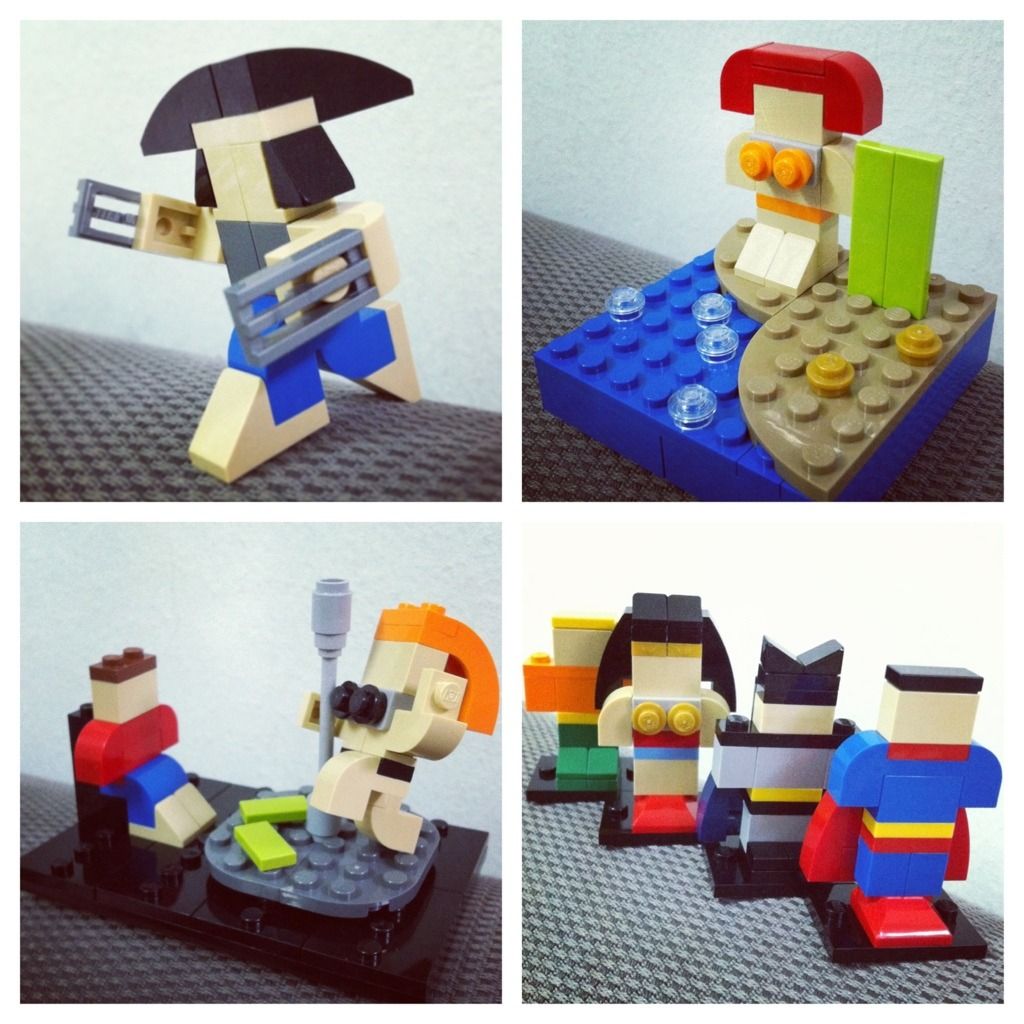 Yeah, i know the last ones kinda WTF. I was practically singing in my head SHES A PRIIIIIVATE DANCER, DANCIN FER MONEY (any old music will do) while putting it together.
I started with wolvie (black curved slope pieces which i figured i could work into his hair), moved on to the DC guys (and gal) using the same base design. Doing wondie gave me the idea for surfer girl (hehe, tiny little boobies). A buddy over at instagram suggested a stripper as alternate build to surfer girl and i was all WHY DIDNT I THINK OF THAT?!!
THE ROCKETEER, SAMURAI, DUNE RUNNER, YODA
I have a thing for the rocketeer movie from the early 90s. It was directed by SW production alumni joe johnston, a terrific performance by timothy dalton...and jennifer connelly, homina homina homina.
I was watching some samurai jack (such a great little cartoon) and got the idea of using white curved slopes for the sleeves.
I had the base for the ferrari FXX from the shell exclusive (bought for parts) and had some tan/beige pieces lying around which turned out into 'dune runner', a desert rally car.
Lastly, i wasnt quite satisfied with my previous version of yoda, which had downturned ears and miscolored robe. The construction for the head here is much simpler and with the reduced proportions i made a smaller body. SIZE MATTERS NOT, hrmm?