Along with lego TMNT turtle lair attack, i also picked this up off amazon: lego mini modular collection. I found out about it via twitter (deefuzz, another tfw2005 bro) some time back, which was my 1st introduction to lego microscale. Apparently its not that popular/doesn't sell very well, but its got everything i like about lego in a single set: variety of parts and colors, intricate detail and build - plus, its a cheaper alternative to getting into the premium-priced modulars. Good thing for me i'm not hung up on minifigs (evident from my MOCs, lego is more about the bricks rather than the minifigs, for me at least) and i've always been conscious about storage/display space (even when i collected SW 3-3/4s i chose action fleet over figure scaled vehicles). On to the set itself: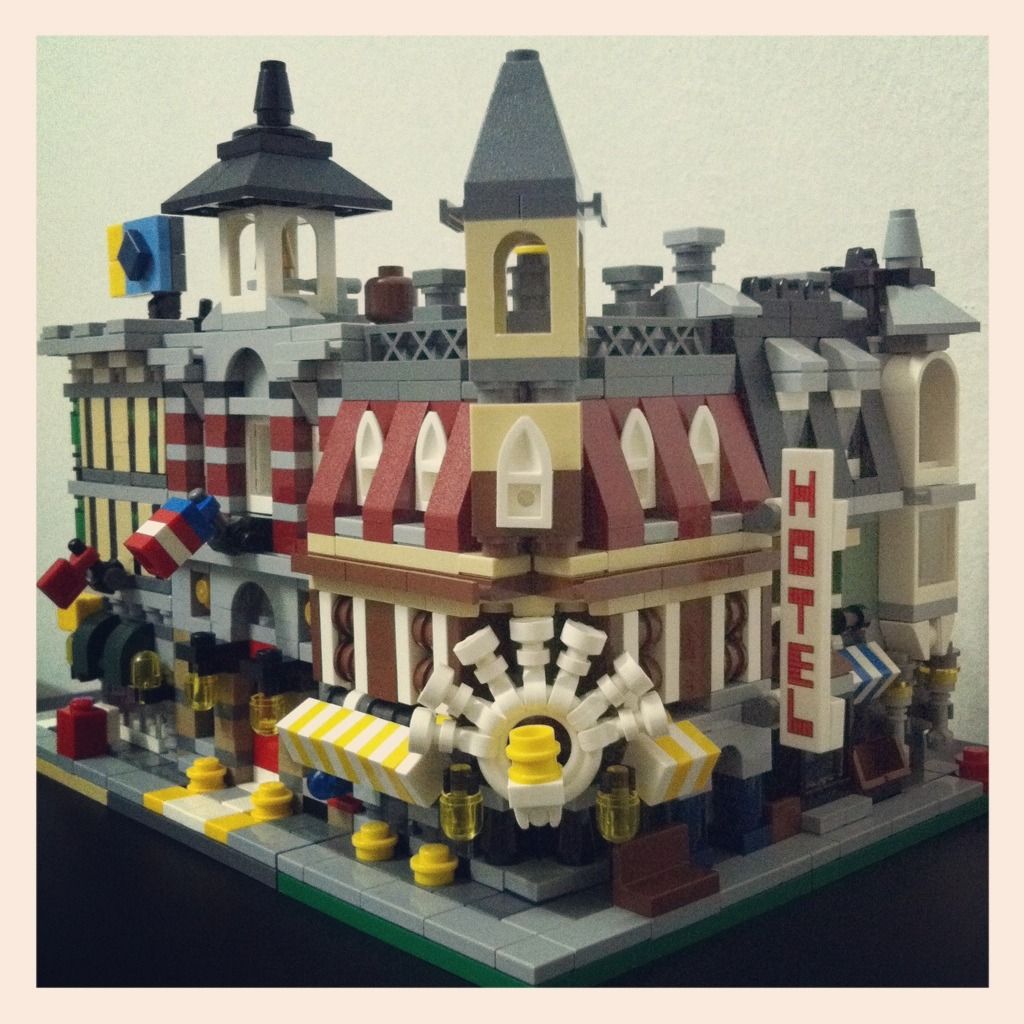 The set is comprised of scaled down version of regular modular sets, from left to right:
- Grand emporium
- Fire brigade
- Cafe corner
- Green grocer
- Market street (in blue and tan, on the other side of the block)
As with the regular modular sets, the individual sets can be linked via technic pins and configured to your liking.
Almost all the sets take advantage of advance technique; stud jumping to create vertical detail - most evident in Fire Brigade, studs-not-on-top aka SNOT construction to create finer detail horizontally - like on the upper floors of Market Street and Grand Emporium. Even simple looking details like the corner elevation of Cafe Corner are clever solutions in itself. Better looks at Green Grocer and Market Street:
I hope they continue these series to follow up the current release of regular sized modulars (Pet Shop! Palace Cinema!). But even if they didn't i'd just be happy to pick up another set and MOC them on my own.