Thought i'd pass on this based on early pics (that hood! bleagh) but came across a decent deal on facebook by a local seller, (thanks, Jon!) so i snapped one up.
Despite its popularity, Back To The Future merch is pretty hard to come by. You have the 90's animated series, the occasional car models, the notoriously rare Nike exclusive sneaker...and thats it. Meanwhile, something like Indiana Jones (and to a lesser extent, Ghostbusters) scores the merch trifecta (books, toys and comics) in spades.
So its pretty cool that we're finally getting BTTF stuff from a mainstream source (and even then, this wouldn't have happened without fan support and the CUUSOO project itself is only available either by ordering online or at Lego's official outlets).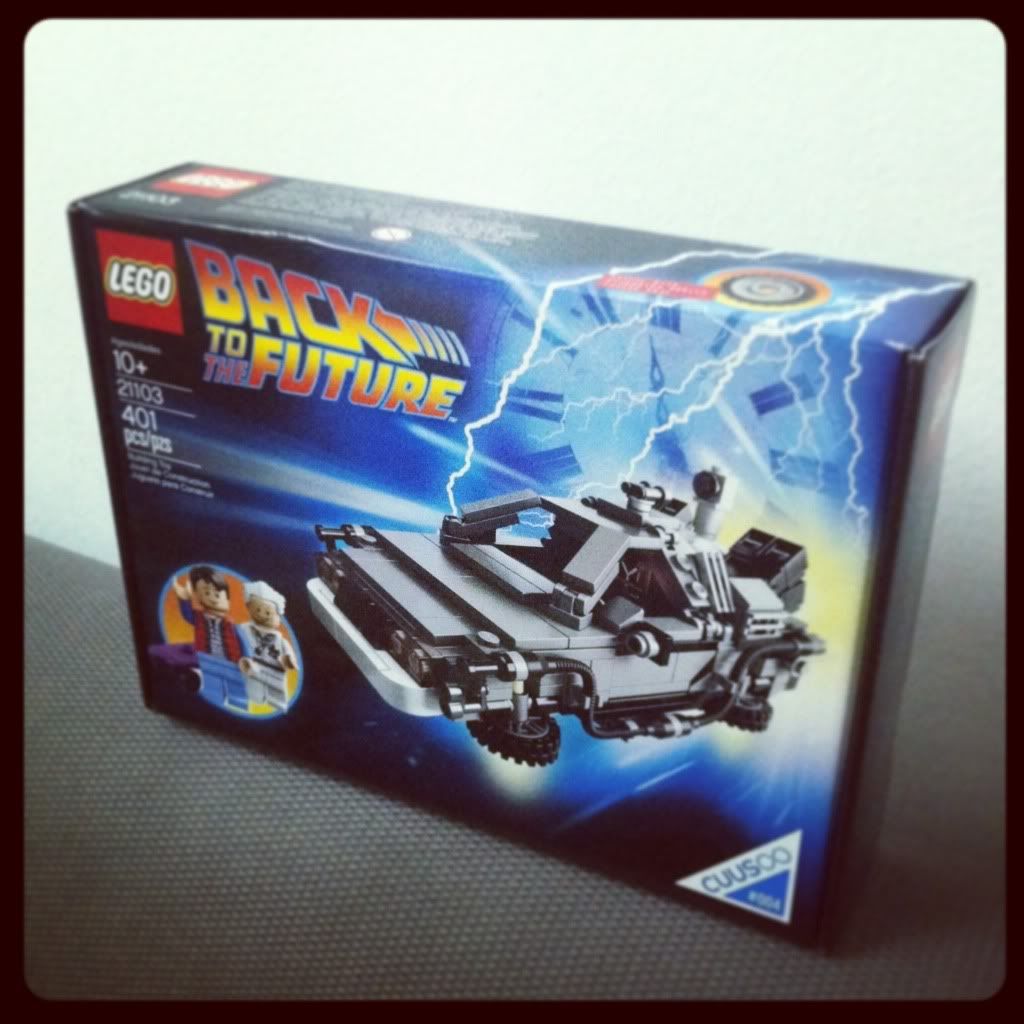 The packaging makes for good 1st impression. Its resealable and features nice, clean graphics that doesn't distract from the toy (but you could basically say that about practically all lego packaging, really). The back packaging art shows off all 3 modes, including the version from the 3rd movie, with red wheels and hood kibble. The instruction booklet itself is really nice with thick paper stock and glue binding, and includes information on the movie production, Michael J. Fox's cure for parkinson foundation and the lego set designers.
The set is mostly plates and the build is engaging without being tedious. The Delorean itself is fun, with its different modes and customizations (and in flight mode the size is adequately swooshable). The minifigs are okay; i just wished they included extra body parts with Marty/Doc's different costumes (especially Doc's yellow coat and Lady Gaga shades).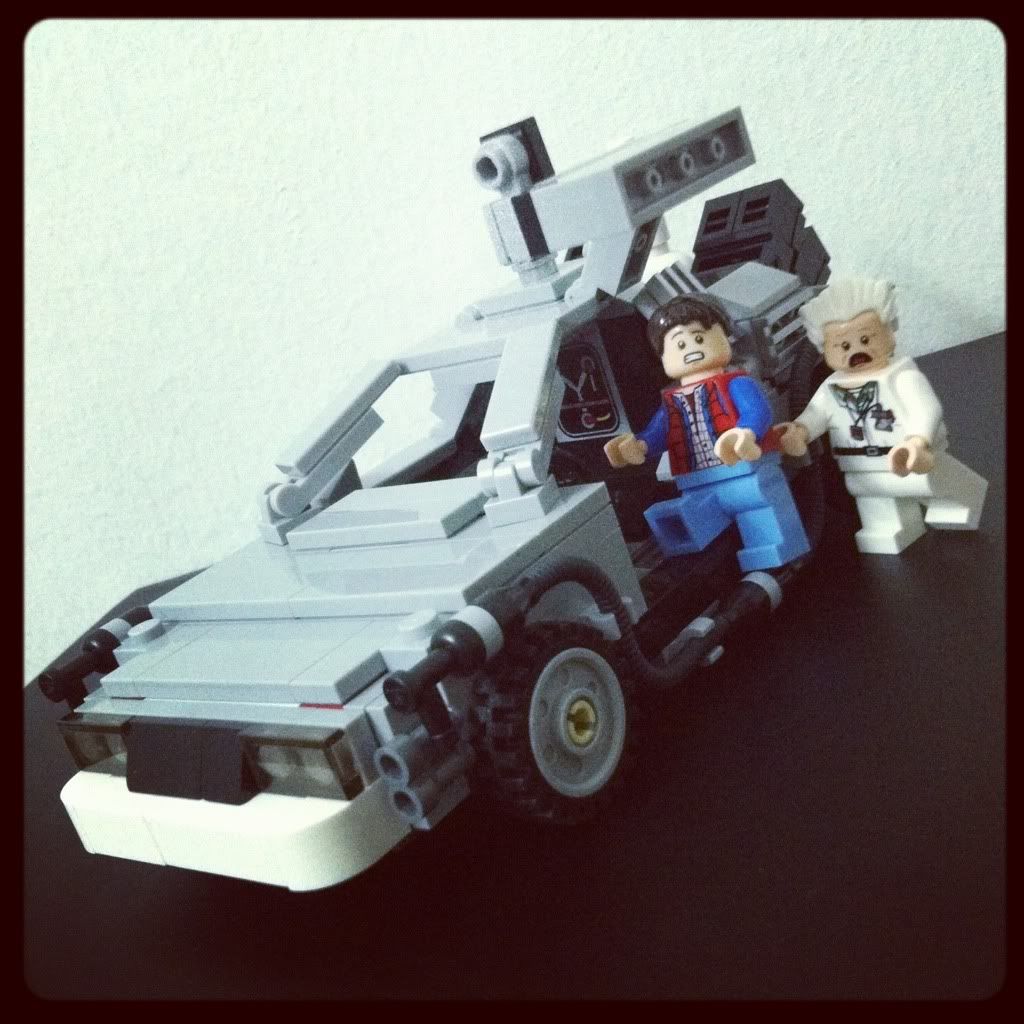 The stepped hood isn't as bad in person but the build is intended more for collectors, since it's not really robust (with regards to the windshield, canopy and doors) and Doc's tall hair piece requires the canopy removed to properly seat him.
Still, its a really nice set to own if you love movies and big on nostalgia. I watched the 2nd movie at theatres when it came out and waiting for the 3rd movie felt like forever. My 1st impression of Fox is still from watching him in Family Ties as Alex P. Keaton and with Lloyd, even now i still wonder how casting made that jump from Taxi's Jim to somebody who builds a time machine.
...out of a Delorean. That's pretty heavy.
Edit:
Messed around a bit more with the build and made some changes using extra parts from the set:
- squared off the front edge of the hood
- simplified details for 'mister fusion'
- used wedges instead of tiles for the side mirrors
- not shown, but i filled out a bit the rear of the car with additional greebling